Account Management From Your Smart Phone
Check your account balances
Transfer money between accounts
View account history
Deposit checks with the Mobile Remote Deposit feature
Find our ATM & branch locations
With Mobile Banking, your information is fully secure. With multiple layers of authentication, you will never have to worry about the wrong people getting your information. A personal password and phone activation code keep your information safe.
Mobile Banking is available to anyone currently enrolled in PrinsBank's Online Banking service.
To enroll for online banking services click on Enroll Now on our home page and complete the Enrollment Form.
Download the App:
On your device, open Google Play (Droid) or App Store (IOS) and search for our PrinsBank app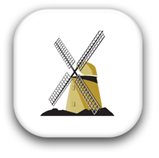 Install the PrinsBank application

All other apps should be closed

Once downloaded, tap the icon to log in
Enter your Online Banking UserName, click continue

Acceptable UserName special characters: ! $ @ - _ \ & ' : ; ( ) | / ? =
Please contact PrinsBank if you need to change your UserName 

Enter your Online Banking password
Verify your authentication image and password, click log in
Accept the Terms & Conditions
It is that simple. Stay in control of your money… Go Mobile Today!
Mobile Remote Deposit Capture Application
You must be an individual enrolled in our Personal Online Banking Service and have an iPhone or Android phone with PrinsBank's mobile app installed, a camera in your phone, and an internet connection.
You must have a deposit account that is in good standing.
You may deposit single party domestic checks made payable to the owner(s) on the account. you may NOT deposit third party checks, substitute checks, returned checks, incomplete checks, non-negotiable items, foreign checks, stale-dated checks, checks on which you suspect fraud, or altered checks.
Our standard deposit limit will allow you to deposit checks up to $3,000.00 per day. Each check must be deposited separately.
Check endorsement must include your signature and "MOBILE DEPOSIT ONLY", endorse and date the check. Failing to do so may result in a denied check image deposit. Customers will be notified via email or mobile number provided for any check that is denied.
Please retain check in a safe place for up to 45 days. After that, dispose of the check securely-we recommend shredding.
Our daily cutoff is 1:00 p.m., any Mobile Deposit received after 1:00 p.m. are considered next day, and could potentially take up to 2 business days for processing.
Funds availability is generally the Next Business Day.
There is currently no fee for Mobile Remote Deposit Capture.